3/8" X 1/2" X 100' Black Duraguard UV Resistant Tube Less Fitting
3/8" X 1/2" X 100' Black Duraguard UV Resistant Tube Less Fitting
38.12.100ITLFB
MFG #: 00621000C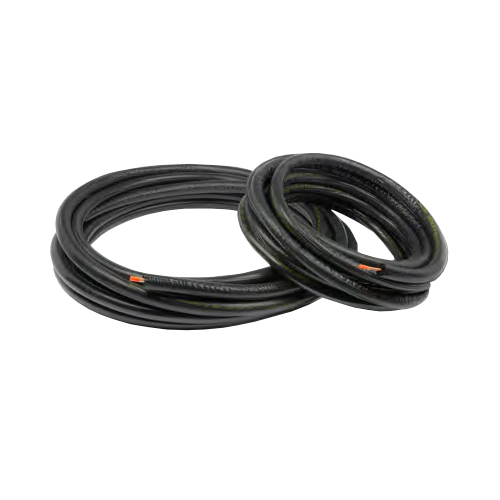 Promotion:
This product qualifies toward a $50 gift card through the Shot in the Arm promotion.
Click here for Details
Description
Documents
Specifications
Abrasion and weather resistant polymeric jacket, providing the best protection in the industry
Offered with 1/2" wall (R3), 3/4" wall (R5), and 1" wall (R7)
Operating Temperature Range: -70F to +220F (ASTM C534)
Insulating properties of elastomeric foam
5-year limited manufacturer warranty on insulation including UV Resistance
Streamline Line Sets & Suction Lines are now available with our unique Duraguard UV Solar Resistant Insulation. This high-quality insulation has a durable, weather-resistant jacket and is designed to handle the toughest solar and weather conditions.