EL3030-2 Diversitech 30" X 30" X 2" E-Lite Plastic Condenser Pad
EL3030-2 Diversitech 30" X 30" X 2" E-Lite Plastic Condenser Pad
DIVEL30302
MFG #: EL3030-2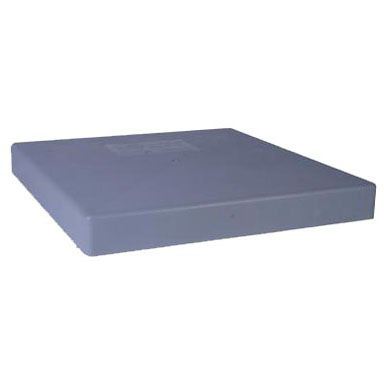 Promotion:
This product qualifies toward a $50 gift card through the Shot in the Arm promotion.
Click here for Details
Description
Documents
Specifications
Equipment Pad
Type Lightweight
Pad Size 30" Length x 30" Width x 2" Thickness
Material Polypropylene
Color Concrete Gray
Weight 11 Lb
Approval ASTM C67, ASTM D2299, ICC 305.2/405
Packaging Quantity 22 per Pallet
Shipping Weight 265 Lb
Elite is a Plastic Pad Designed as a Mounting Base for Air Conditioning Condensers: The Rugged Design Provides Uniform and Generous Ribbing for Optimum, Self-Levelling Ground Support Without Inserts. ELite is Injection Molded from Polypropylene, Resulting in a Pad that is Lightweight, but Not Too Light. A Subtle Texture Prevents Unit Slide and Presents a Classic Appearance, Which is Enhanced by Rounded Edges and a Concrete Gray Color. Unaffected by UV or Weather.