QSMS2401 Diversitech Mini-Split Stand 24" Wide 400 Lb Capacity
QSMS2401 Diversitech Mini-Split Stand 24" Wide 400 Lb Capacity
DIVQSMS2401
MFG #: QSMS2401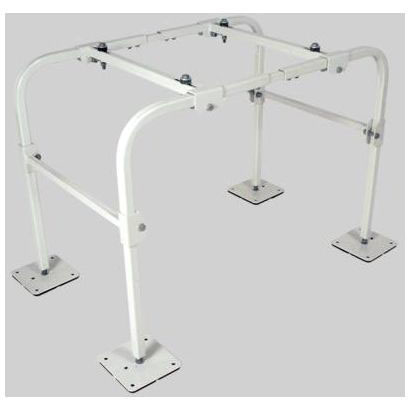 Promotion:
This product qualifies toward a $50 gift card through the Shot in the Arm promotion.
Click here for Details
Description
Documents
Specifications
HVAC/R Mini-Split Stand
Item Mini-Split Stand
Size 24" Width
Used On Item HVAC/R
Load Rating 400 Lb
The Mini-Split Stands Provide a Safe, Stable Platform for Mounting a Wide Variety of HVAC/R Equipment. It Keeps Unitelevated Above Lawn Mowers, Weed Trimmers, Pets, Snow and Flooding.