1" Galvanized Split Ring Hanger (81E)
1" Galvanized Split Ring Hanger (81E)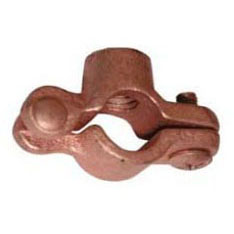 Promotion:
This product qualifies toward a $50 gift card through the Shot in the Arm promotion.
Click here for Details
Description
Specifications
Pipe Hanger
Type Extension Split Ring, Rod Tapped
Applicable Standard ASME B31.1, AA-1192A Type 12, MSS-SP-69 Type 12
Minimum Pipe Size 1"
Maximum Pipe Size 1"
Hanger Mounting Size 3/8" Diameter
Material Malleable Iron
Finish Electro Galvanized
Load Rating 180 Lb
Centerline Distance 1-1/8"
Application Commercial, Industrial, Pharmaceutical, Petrochemical, Hospital
Weight 0.17 Lb
Packaging Quantity 100 per Box
Warranty 1 Year Limited
This Split Ring Hanger is Designed for the Support of Non-Insulated Stationary Pipe Lines. 1 Year Limited Warranty.