10833800RDG Lenox Diamond 8" Reciprocating Saw Blade
10833800RDG Lenox Diamond 8" Reciprocating Saw Blade
LEN10833
MFG #: 10833800RDG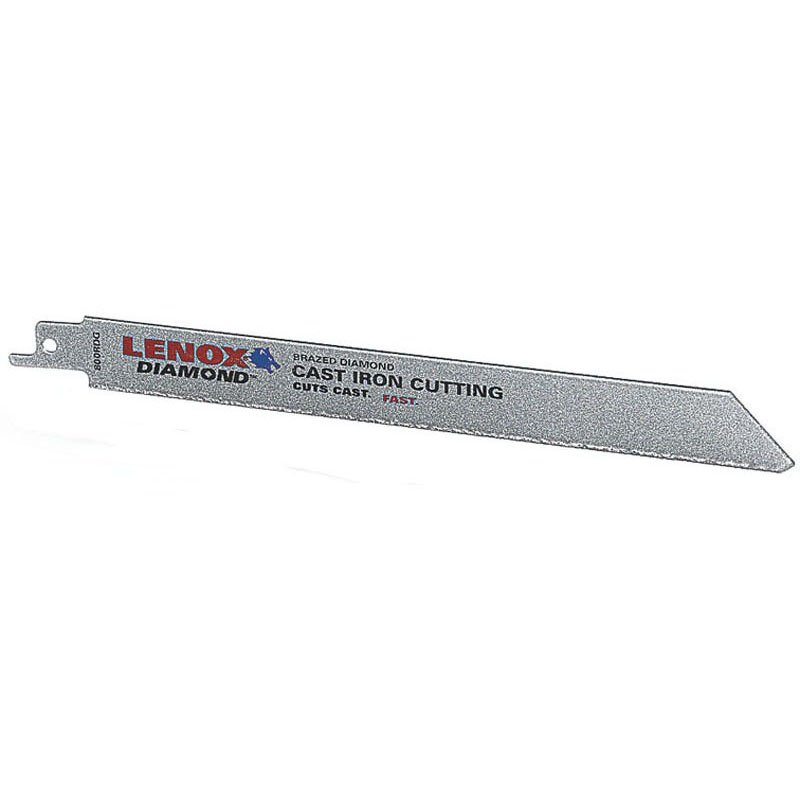 Promotion:
This product qualifies toward a $50 gift card through the Shot in the Arm promotion.
Click here for Details
Description
Documents
Specifications
Reciprocating Saw Blade
Shank Type Tang Shank
Blade Length 8"
Blade Width 3/4"
Blade Thickness 0.04"
Cut Material Cast Iron, Tile, Brick and Natural Stone
Applicable Standard ISO 9001
Packaging Quantity 1 per Pack
Warranty 90 Days
Last 3X Longer Nickel Alloy Brazed Diamond Particles Maintain Sharpness to Keep Cutting After Conventional Carbide Grit Fail. Cuts 3X Faster a Narrow Kerfs Design Enable Thinner, Faster Cut. Straight, Clean Cuts Unlike Bulky Snap Cutter, Which Crush Pipes and Leave Ragged, Uneven Cut, Lenox Diamond Cuts Clean Durable Chrome Alloy Backing Steel Provides Extra Stability. 90 Days Warranty.