0015E3-2F4 Taco Cast Iron ECM Circulator 120V 4830 RPM With 4-Way Flange & Green Mode
0015E3-2F4 Taco Cast Iron ECM Circulator 120V 4830 RPM With 4-Way Flange & Green Mode
TAC0015E32F4
MFG #: 0015E3-2F4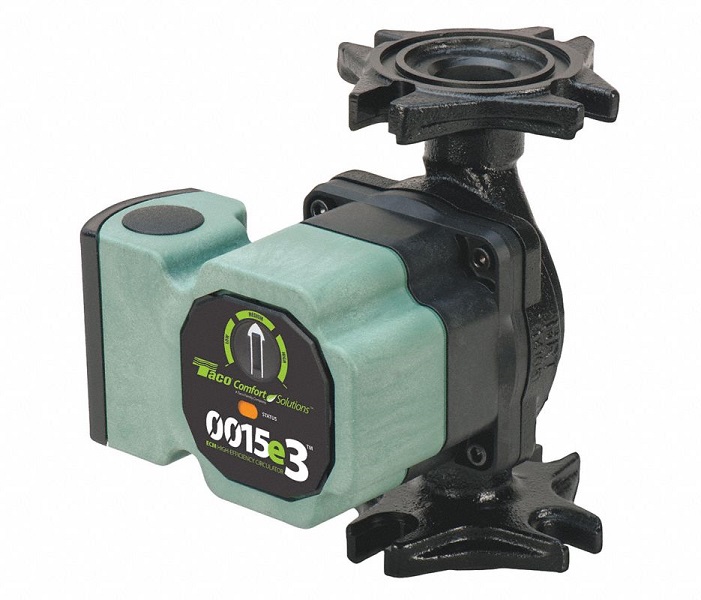 This Product qualifies for the Boiler Buffet $25 Gift Card Promotion! Click here for
promotion details
.
Description
Documents
Specifications
Type: Variable Speed Pump
Max Flow (GPM): 16
Max Head (Ft): 18
Amperage: 0.54
Material: Cast Iron
Max Pressure (PSI): 125
RPM: 4830
Voltage: 120v
The 0015e3 is a variable speed ,high-efficiency, wet rotor circulator with an ECM, permanent magnet motor. With 3 easy settings, its performance curves are equivalent to the versatile Taco 0015 3-speed and ideal for hydronic systems zoned with circulators or zone valves. The 0015e3 reduces power consumption by up to 85% compared to equivalent AC permanent split capacitor circulators.